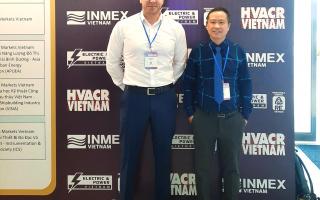 VAPTECH is at the Electric & Power Vietnam Exhibition in Ho Chi Minh City, Vietnam!

This is the 8th international exhibition Hosted by Electric & Power. The exhibition invites professionals from around the world that specialize in power generation, energy transmission, distribution technology & renewable energy.

We look forward to meeting you!